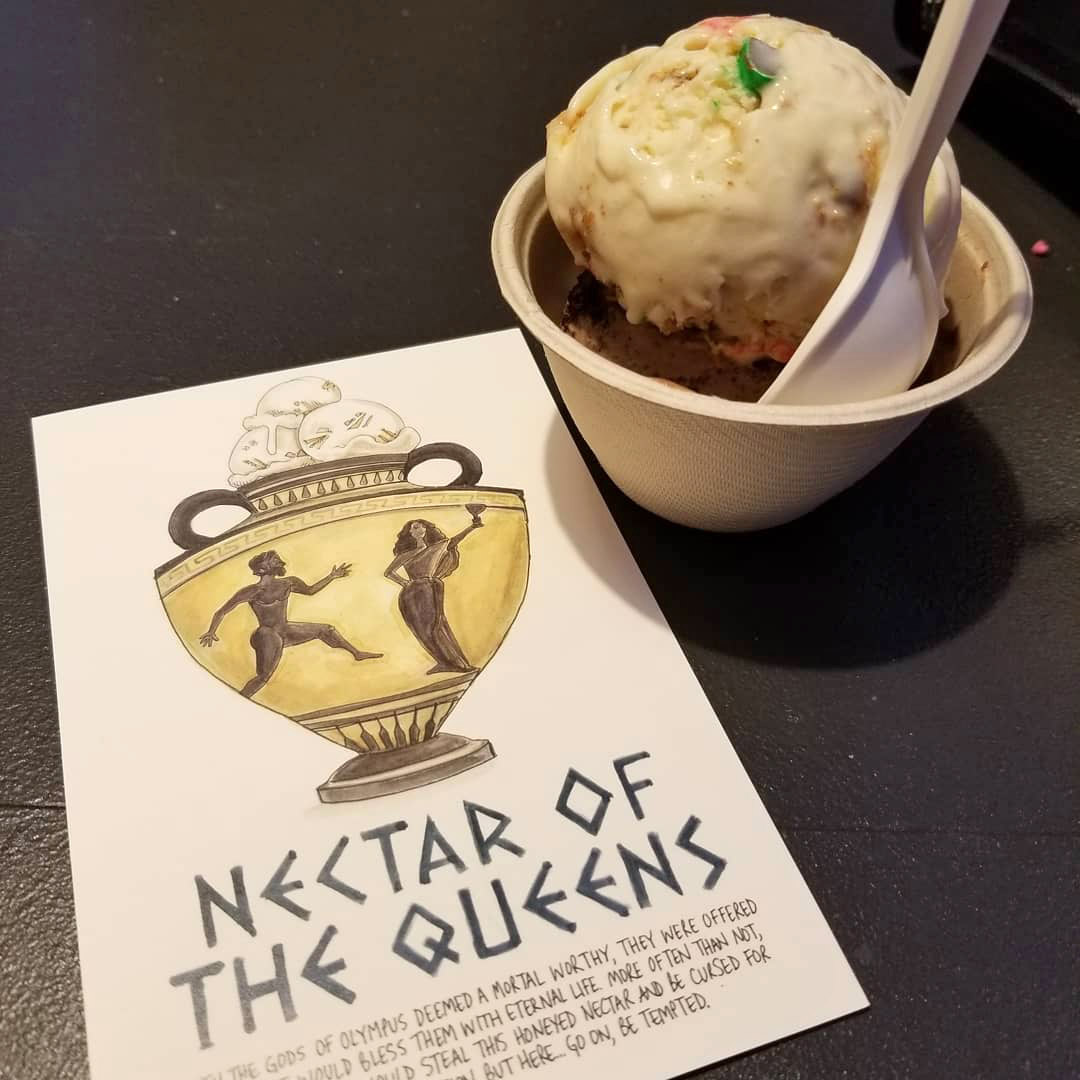 Last Friday at 4pm, Ample Hills Creamery opened on 30th Ave by 34th St, shortly after the 30th Ave N/W subway station re-opened (yay!). A line wrapped around the building while staff members brought out samples of the new 20/20 flavor, which has a marshmallow taste and a cotton candy swirl. Our trusty taste-testers came back after dinner to find the line still long. They opted for scoops in cups and sat in one of the few booths in the front window. One taster thought it will make a great place for first dates!
The new Astoria inspired flavor, Nectar of the Queens, made with local baklava, tasted like a sweet Greek goddess. The classic Peppermint Patty had a refreshingly clean taste. The Munchies flavor was good, but adding the Chocolate Trip made for a delightful pairing since you can pick two flavors to put in a cup. The line was much shorter the following day once normal hours resumed.
A tip from the couple behind our group in line: Divide and conquer. Ample Hills and Chip (30-06 34th St) are across the street from each other. One person picked up cookies at Chip and the other was waiting to buy ice cream at Ample Hills. Sounds like they had a sweet sandwich!
Ample Hills Creamery
34-02 30th Ave
amplehills.com
Sun-Thu: Noon-11pm
Fri-Sat: Noon-12am