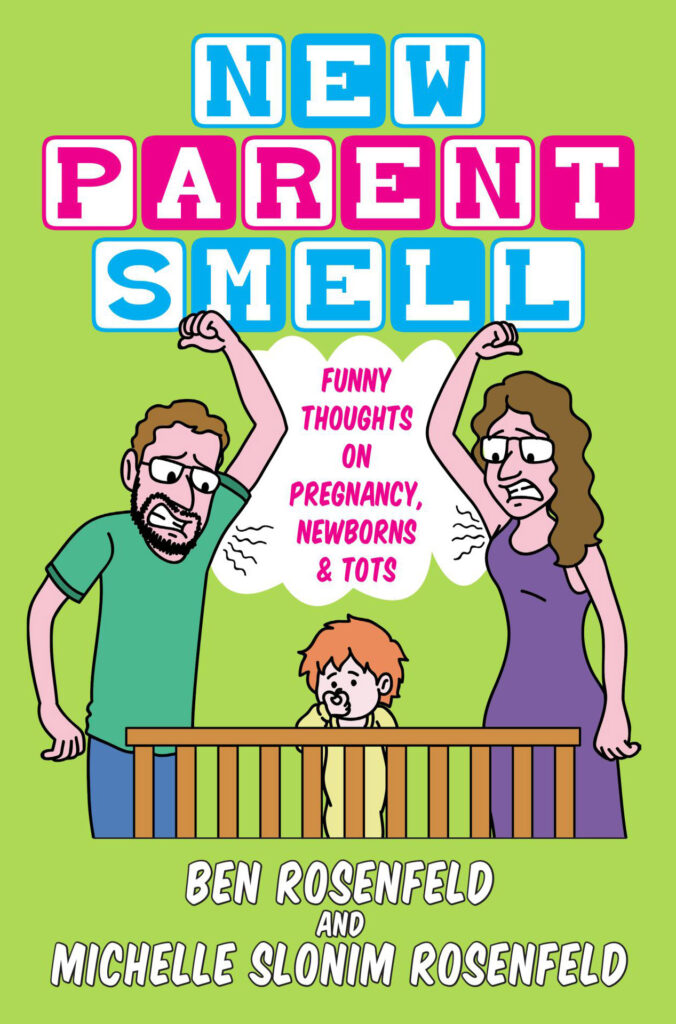 Two Astoria-based comedians, Ben Rosenfeld and Michelle Slonim Rosenfeld, who are married to each other and have a young child, just released the book New Parent Smell: Funny Thoughts on Pregnancy, Newborns & Tots. It is broken into three sections—pregnancy, the birth, and the baby—and Michelle and Ben each have jokes within those. Reading the book is like being at a standup show, only Ben and Michelle are cartoons. Illustrations, done by Jonathan Antonio, appear on every page and are really fun. Some of the jokes are excellent and even had me laughing out loud. These people are funny!
In pre-Covid times, Michelle founded Living Room Laughs, where she brought comedians to people's homes, and organized the stand-up comedy show. I attended one a few years ago, and had a great time. Maybe one day when it's safe to go inside with people again…
You can buy the book on Amazon here.
Want a digital copy of the book FOR FREE? Comment on this post or write to us at [email protected] with a joke by Tuesday, November 24 at 6pm and you'll be entered into a raffle.