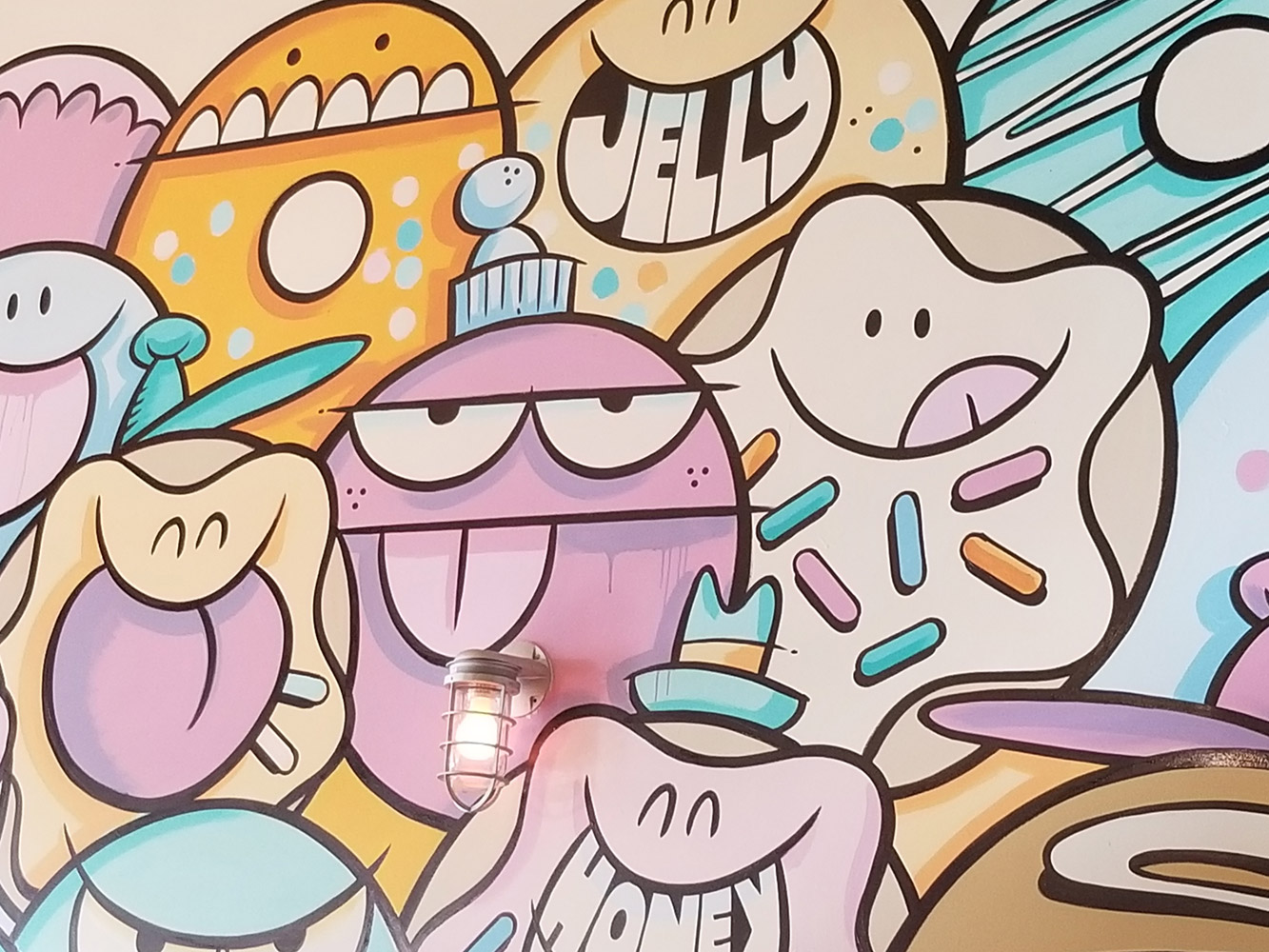 The creative team behind Queens Comfort rolled out Comfortland in September. QC moved west on 30th Ave taking over the space formally housing Sugar Freak at 36-18 30th Ave. Comfortland took over the old QC location just east of Steinway on 30th Ave.
The sugary creations at Comfortland made by Montana D'Alessio Barbier and Jackie Legge will keep you coming back eager to try their new baked goods. Follow Comfortland on Instagram and you'll be counting down the days/weeks/minutes 'til your next visit.
The cute donut shop ambience makes for a fun quick meal. The buttermilk biscuit sandwiches are divine. Pair it with the delicious truffle tots and take your donut to go.
Your reviewer is currently too full to eat the nutella creme brulee donut now, but can't wait to sink her teeth in it in a few hours!
Comfortland
40-09 30th Ave
(631) 457-9815