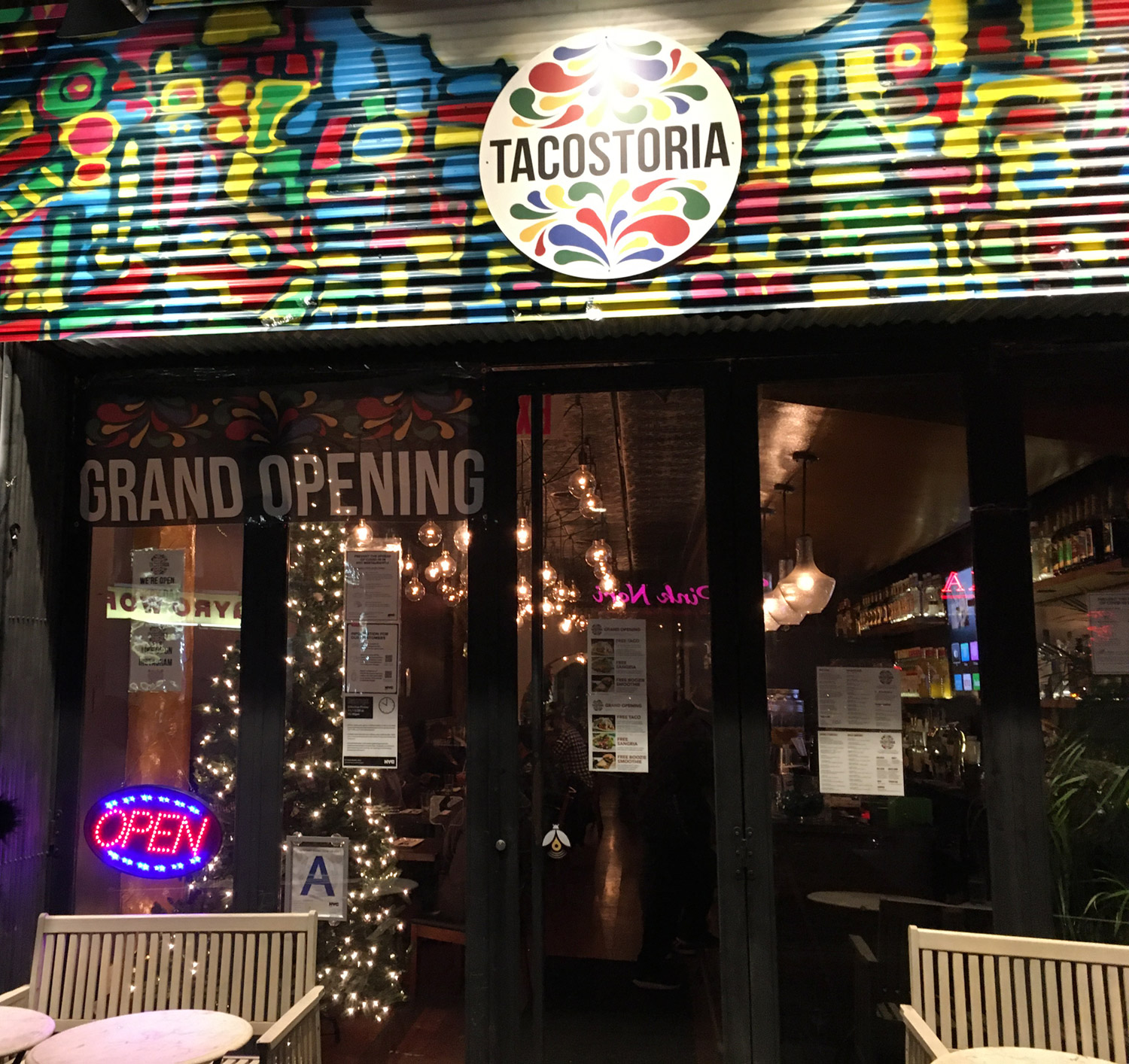 The other day we headed to Tacostoria (on 30th Ave, between 36th and 37th St, where Kurry Qulture and Slush Astoria used to be) for its Grand Opening.
We start with the Christmas Sangria, which is super tasty and not too strong. The tacos come on blue-corn tortillas, and they are more than a colorful component. They help elevate the fare beyond just another taco joint.
The taco options are plentiful overall, but don't overlook the inventive cauliflower taco. Vegetarians get something special with this dish, and omnivores will no doubt want to try one too. Three fried florets are flavorfully spiced and cooled off by a dash of avocado salsa. Combined with pickled onions, this taco packs complex flavors.
The pickled onions make another appearance in the rainbow taco, a vegan offering that sings with a tangy wasabi dressing.
The other tacos we have include Teriyaki Chicken, Roasted Chicken Fajita, Korean Brisket, and Barbacoa Beef. All of these are really good and flavorful, and the meat is cooked just right in each.
One side dish is generously included in a taco platter. The roasted pepper rice was subtly spiced, a nice contrast with some of the sharper flavors on the menu.
The Grand Opening special of one free taco and one free drink is extended until Friday, Dec. 11. As a heads-up, if you are planning to eat outside, there is seating on the sidewalk, but there aren't heat lamps, so be sure to bundle up.
Tacostoria
36-05 30th Ave
718-956-0012
tacostoria.com