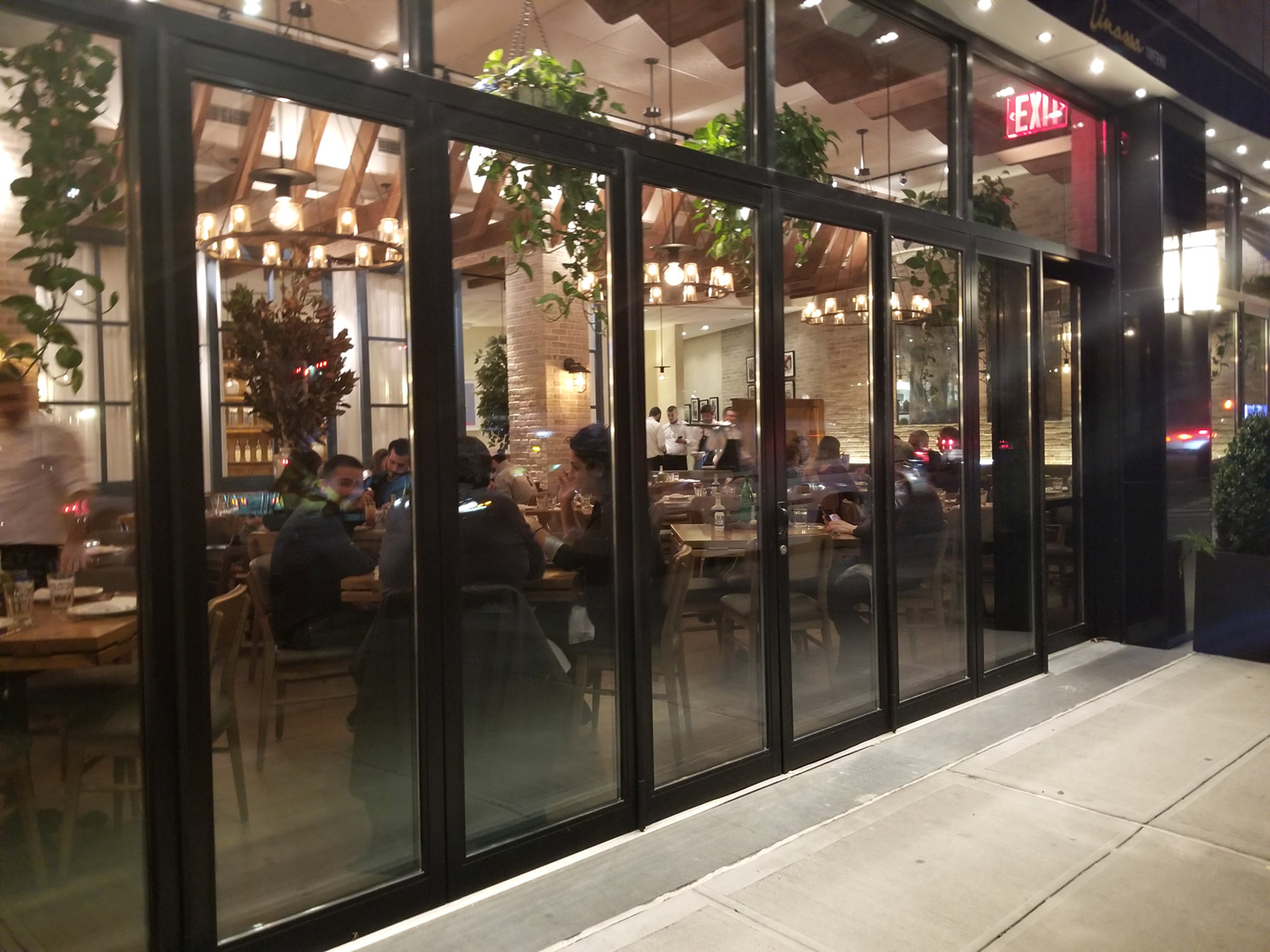 Anassa Taverna Astoria is a lovely new addition to the Greek restaurant landscape in Astoria. They take the customer experience seriously. As I walked in someone offered to check my coat. They definitely have a swanky feel. Beautiful sweeping twinkling lights adorn the ceiling of this restaurant on Astoria Boulevard and 28th Street.
Soon after I sat down a small bowl of hummus on a platter with warm bread drizzled with olive oil was delivered to my table. Since I am a vegetarian, I did not partake in the bountiful seafood and other meaty options upon their menu. I thought I would enjoy an appetizer and dessert. Was a little bummed they didn't have a dessert menu but at the end of your meal they bring you a small piece of cake. It's called revani. (The waitstaff each spelled it differently when I asked for the spelling for my Instagram post.) It's a sweet yellow cake in a honey-like sauce.
Speaking of honey, I got an order of cheese saganaki for my meal. It was amazing. I wished I had saved more of my bread to pair with the cheese dish. Oh that bread. I will sing its praises endlessly. The appetizer I ordered was a  Greek gruyere fried in honey and lemon. It's served bubbling hot! It was a lot of cheese for one person so I will be back and bring friends. I enjoyed the cheese and bread with a glass of rosé called Agiorgitiko. Nice meal that's super close to the Astoria Blvd subway stop. I could see this becoming a new habit!
Anassa Taverna Astoria
28-10 Astoria Blvd
(718) 721-5050
astoria.anassataverna.com
Photos by Emily