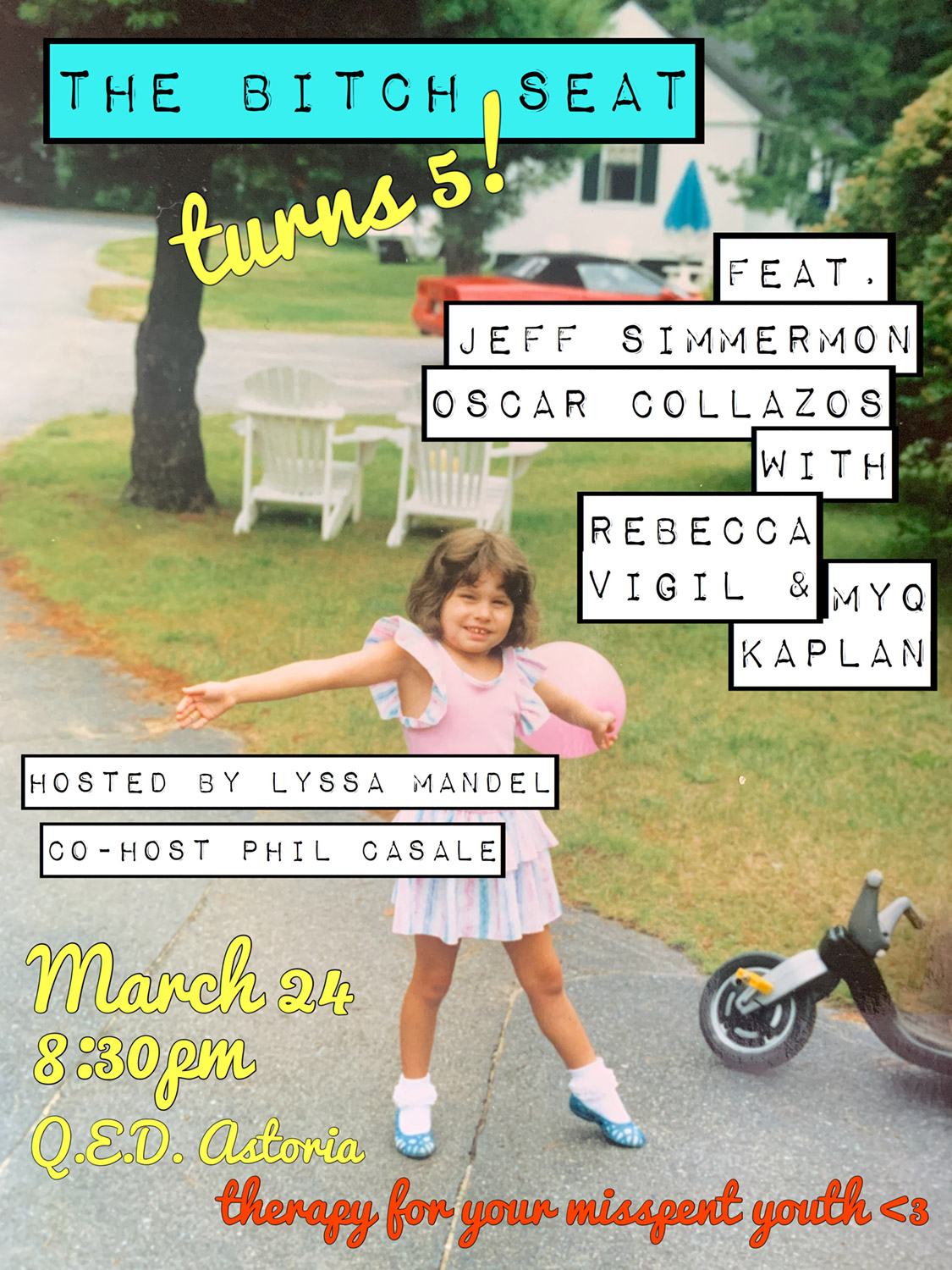 THE BITCH SEAT 5TH ANNIVERSARY SHOW – SUNDAY MARCH 24TH AT Q.E.D. ASTORIA
A grown-up [talk] show-and-tell hosted by Lyssa Mandel. Judy Blume meets Dr. Phil.
WHO: Host Lyssa Mandel,
Co-host/Boyfriend Phil Casale,
Jeff Simmermon,
Oscar Collazos,
Rebecca Vigil (Your Love, Our Musical),
and Myq Kaplan (Conan, Letterman)
WHAT: The Bitch Seat is celebrating its 5th anniversary! In this interview-style, live talk show, host Lyssa Mandel (& co-host/boyfriend Phil Casale) invites guests to present poignant/painful creations from their adolescence on stage (poetry, drawings, songs, sketches, videos…Wicca boxes…) and follows with engaging questions that cut to the heart of how all our teenage pain is the same. And it's funny. Think of it as Judy Blume meets Dr. Phil. Raucous laughter and redemption ensue. Bar in the theater to chase down the pubescent demons.
WHEN: Sunday, March 24th at 8:30 pm
WHERE: Q.E.D. Astoria – 27-16 23rd Ave, Queens, NY 11105