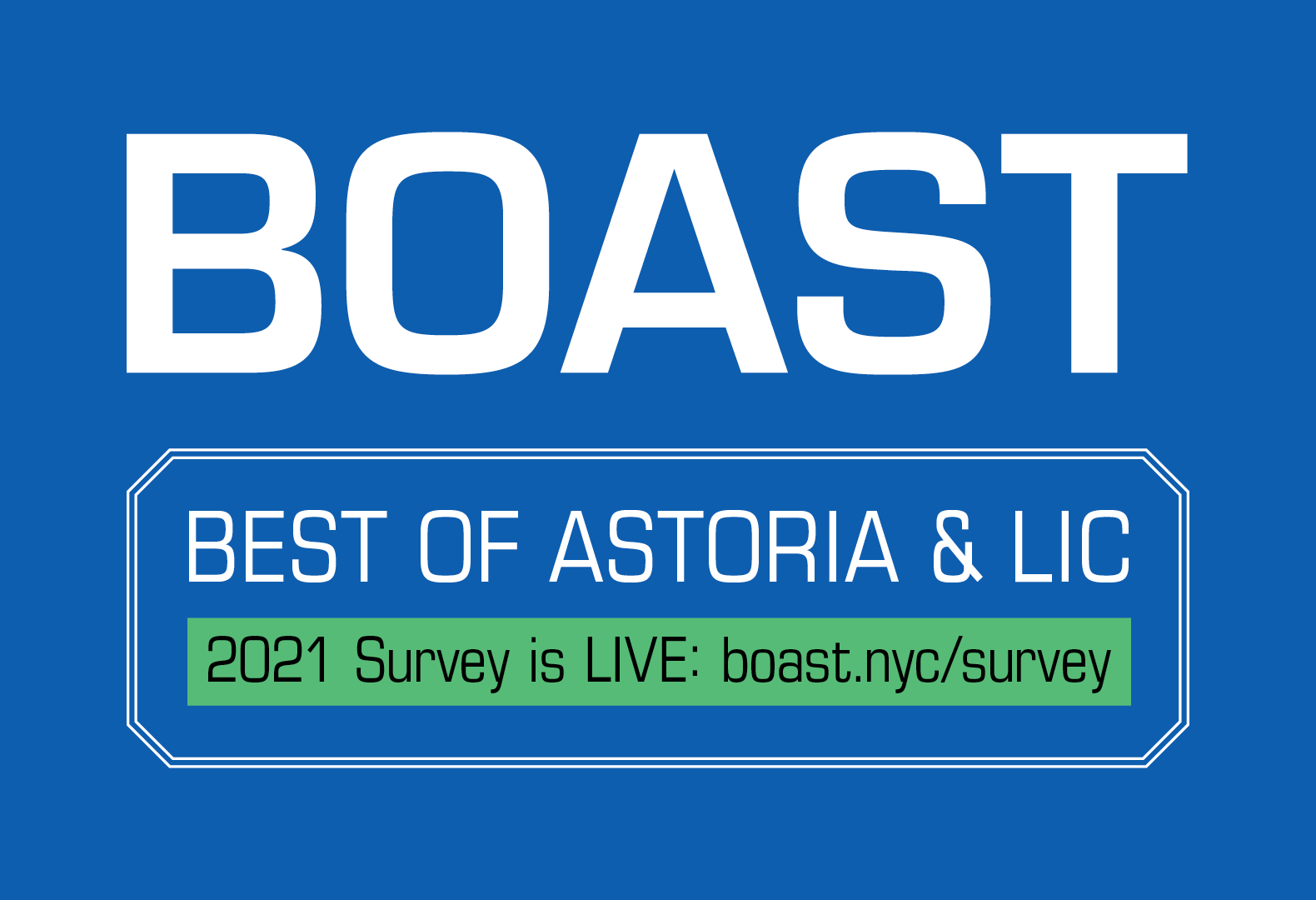 Let us know your favorites in the BOAST: Best of Astoria & LIC 2021 Survey!
The BOAST: Best of Astoria & LIC 2021 Survey is LIVE! The site is boast.nyc/survey.
Please fill it out by December 28, 2021, and be sure to add your name and email at the end of the survey for a chance to win a prize. We always appreciate short write-ups with your entries, and please share the survey with anyone who knows and loves Astoria or LIC! Also, this year you can fill out part of the survey, and then come back to it later and make changes until you submit it.
This year we are expanding the survey to include LIC, so each question has space for Astoria (plus write-up) and LIC (plus write-up). We appreciate you filling out as much as you can, but no need to fill out more than you'd like.
Outdoor dining is still very much a thing, so that leads off the EAT section of the survey. There have been a lot of dessert spots popping up, so a new category this year is Best New Sweet Shop. And in the DO & SEE section we wanted to highlight the category Best Organization or Cause to Contribute To.
We hope you have a great holiday season.
Stay safe and healthy,
The BOAST Team