Even if people haven't been to Astoria, they probably have heard of the Bohemian Hall & Beer Garden. It's NYC's oldest beer garden, and it attracts huge crowds every weekend in the summer. Because really, what's better than being outside and throwing back a few with a couple hundred of your closest pals? There are a couple events coming up this weekend to start off the summer season.
Interested by the new phenomenon of Quiet Clubbing? Starting this Friday at 10pm, and happening every other Friday for the rest of the summer, you can see what it's all about. Choose between three channels of live DJ sets, and get your groove on. $5 online at quietevents.com, or $10 at the door.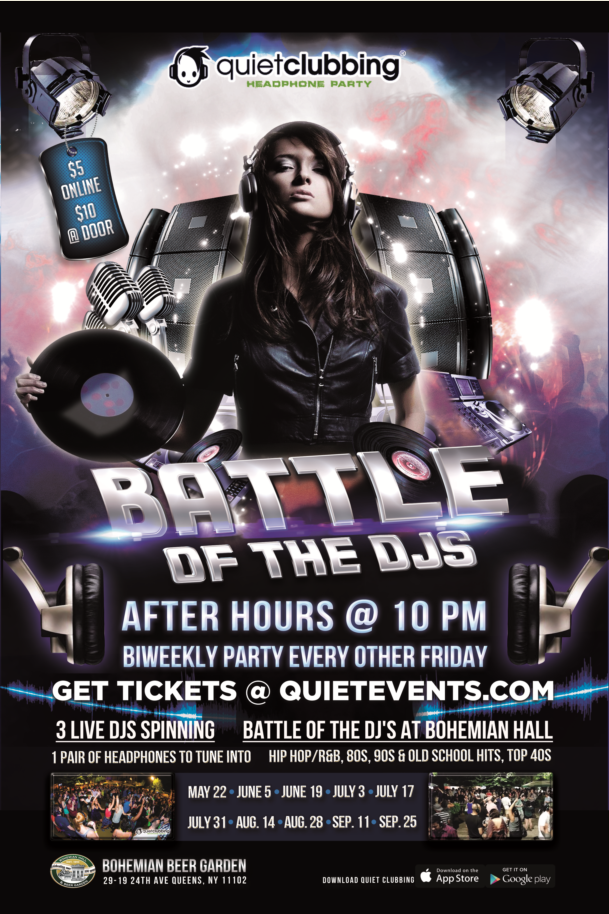 On Saturday and Sunday starting at noon is the Czech and Slovak Festival, which will feature live entertainment and authentic Czech and Slovak cuisine. And of course good beer. Cheers!