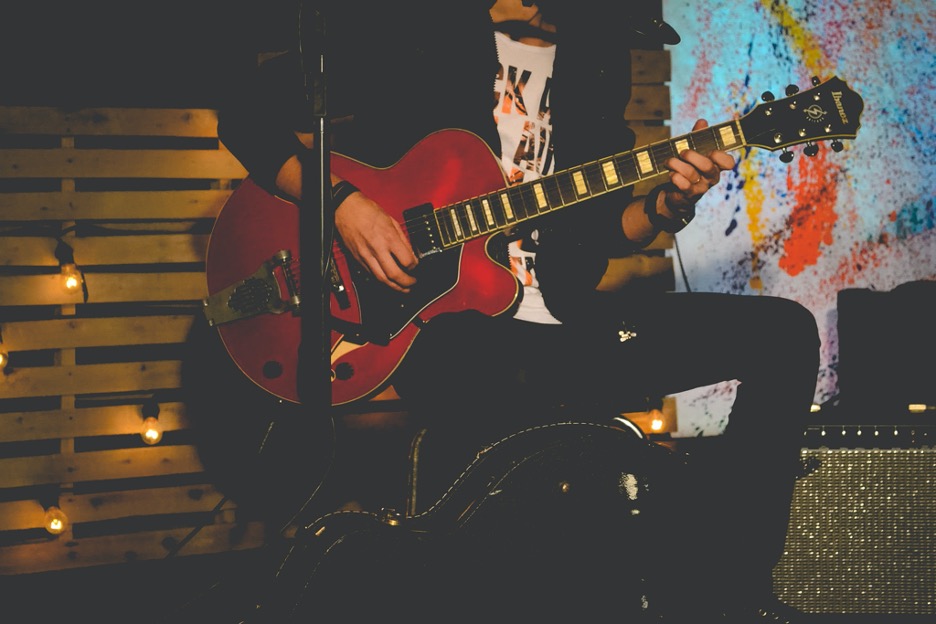 Bars, pubs, breweries, and other drinking establishments are a great place to hang out with friends, have a good meal, and enjoy a drink. They also can help play a supportive role in their communities at large. A drinking establishment can promote local talent, raise money, and even bring a community closer together. Today, BOAST: Best of Astoria & LIC explains how you can have a positive impact on your community.
Bringing in the Real Estate and Music
Small music venues contribute to the cultural experience of towns and cities. Millennial and Generation X are currently the largest population of homebuyers, and they are demanding suburban communities that include more urban-style amenities, according to Realtor.com. In addition to walkability, these generations are looking for cultural amenities like bars and music venues. Essentially, the drinking establishments are boosting the real estate economy.
Drinking establishments also promote local talent. Musicians and artists often utilize local bars and breweries as music venues. They operate as "an essential testing ground for bands learning their craft," says The List. In an interview with The List, Tim Burgess said, "The next band to go massive might be playing up the road from you on Wednesday night." He added that friends often get together and go out to support local bands and the venues.
Many bars and breweries open their doors for live music on the weekends, and most of them feature less known and/or local bands. Some places, such as CBGB in New York, become famous for being a place where big bands get their start. Bands like the Ramones and the Beastie Boys played at CBGB before they made it big.
Astoria Music Collective has an active Instagram page and organizes live music at a number of venues around Astoria. Some places that have live music in Astoria include The Local Bar Astoria, The Shillelagh Tavern, Hutch Astoria, Astoria Bier and Cheese Broadway, Mad Donkey Bar & Grill, Halsey's, and The Wolfhound. In LIC, Culture Lab LIC and LIC Bar often have live music. We also wanted to mention Q.E.D., which offers classes, open mic nights, improv and comedy shows. (It is closed on Mondays and Tuesdays.)
A Place for Donations, Fundraisers, and Events
Bars, pubs, and breweries often give back to their communities through donations and fundraisers. Left Hand Brewing in Colorado is involved in everything from natural disaster relief to helping animal shelters. Although Left Hand is now a larger brewery, they haven't forgotten about their roots. They also have the Left Hand Brewing Foundation (LHBF), which strives to better their community by supporting community support groups, arts and cultural activities, housing projects, medical research, and more. The LHBF hosts five community events in their hometown of Longmont, and all five benefit local organizations.
You can get involved with your local bar's events. In California, Rio Grill hosts the Resolution Run. This race includes trails, roads, and water vistas. Whether you choose to complete the 10K or the 5K course, the race benefits a different charity each year. You can even use the event as an opportunity to get fit with your dog, as long as he is on a leash.
Bars are also an essential part of a city's festivals and parades. By offering food and beverages for patrons to enjoy during the event, they draw larger crowds. For example, Savannah, GA hosts the second largest St. Patrick's Day parade in the United States and third largest in the world. Over 300,000 people attend the parade. In the weeks leading up to the parade and during the festival, many bars and restaurants host and sponsor events. The races are intended to celebrate local craft brewing, an active lifestyle, and the surrounding community by including as many local vendors and breweries as possible at the event. The race also raises money for a charity.
Starting From Scratch
Maybe you don't have your own bar or brewery yet, but especially after reading about all their many benefits for the community, you're planning to start one. It's a lot like starting any other business, in that you need to draft a business plan, choose a business structure, design a logo, and hire employees, but there are also some additional steps, like obtaining the proper liquor licenses. You can also learn a great deal by observing other businesses to see what they do. What works and what doesn't?
So the next time you stop by for a drink, ask what's going on at your local establishment. Find out about upcoming fundraisers or events. You could help raise money for a local charity or discover a new local band that may make it big one day.
BOAST: Best of Astoria & LIC is the place to get information about the great things in Astoria and Long Island City, Queens. If you have any questions, let us know!
—Amy Collett