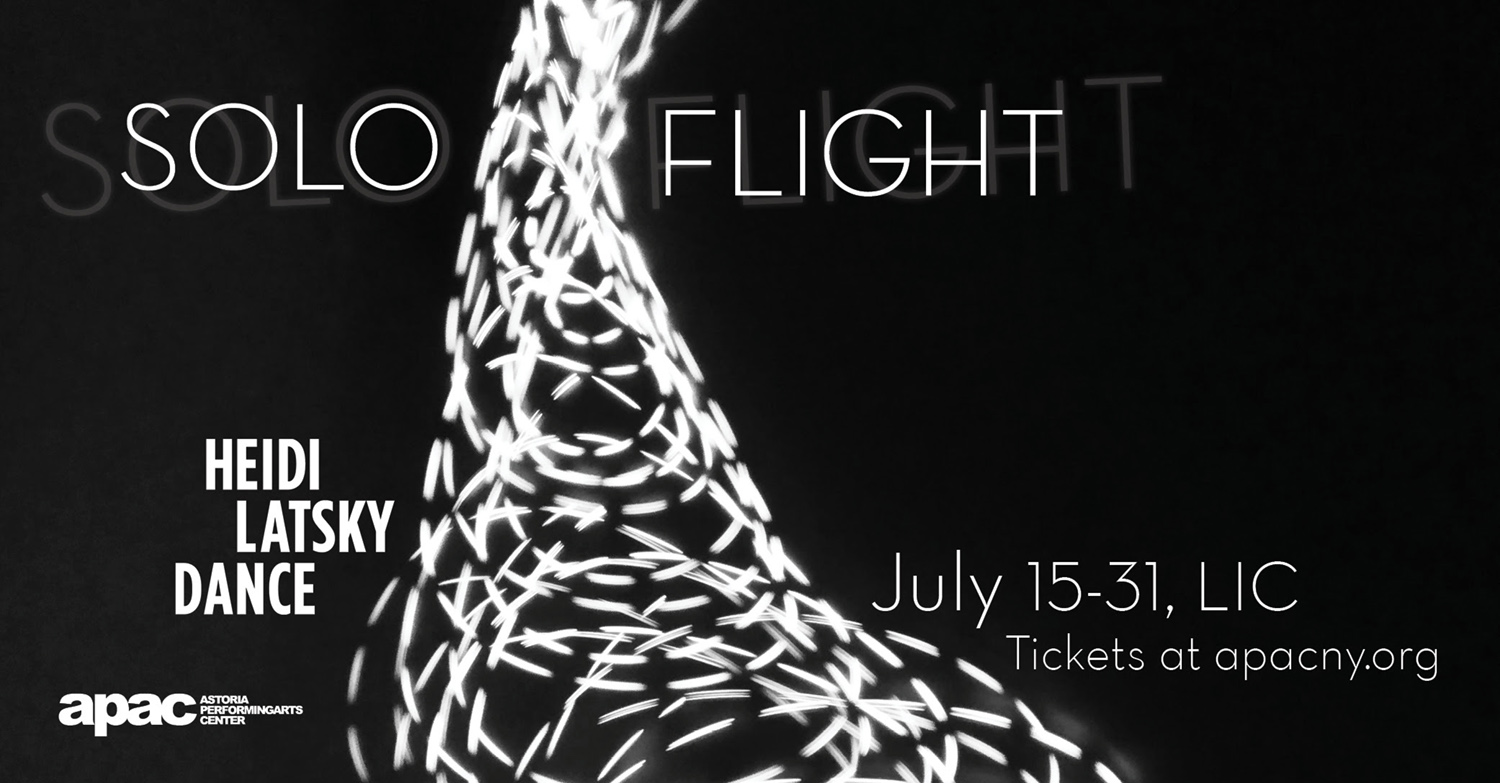 [From Astoria Performing Arts Center]
Now extended through Sunday, August 1, APAC presents Heidi Latsky Dance in the New York City premiere of SOLO FLIGHT, an intimate and provocative volumetric video and film installation playing its final week! Featuring three dance films and three holographic performances, visitors will experience a unique, immersive dance piece that celebrates the complexity and beauty of exquisite, disabled and non-disabled women athletes.
Thursday, July 29 at 6pm/7pm/8pm/9pm
Friday, July 30 at 6pm/7pm/8pm/9pm
Saturday, July 31 at 3pm/4pm/5pm/6pm
Sunday, August 1 at 3pm, 4pm and 5pm JUST ADDED!
Tickets only $15, reservations required, maximum of 6 guests per hour time slot. This production is entirely accessible and open to everyone.
Astoria Performing Arts Center: 44-02 23rd St. in Long Island City
Trains: 7, E, M to Court Square. Limited Street Parking.