TWO FREE TICKETS TO RELATIONSH*T AT QED: A Place to Show & Tell TONIGHT 5/13, at 9:30pm!
First person to contact us through our Contact form on the website gets them!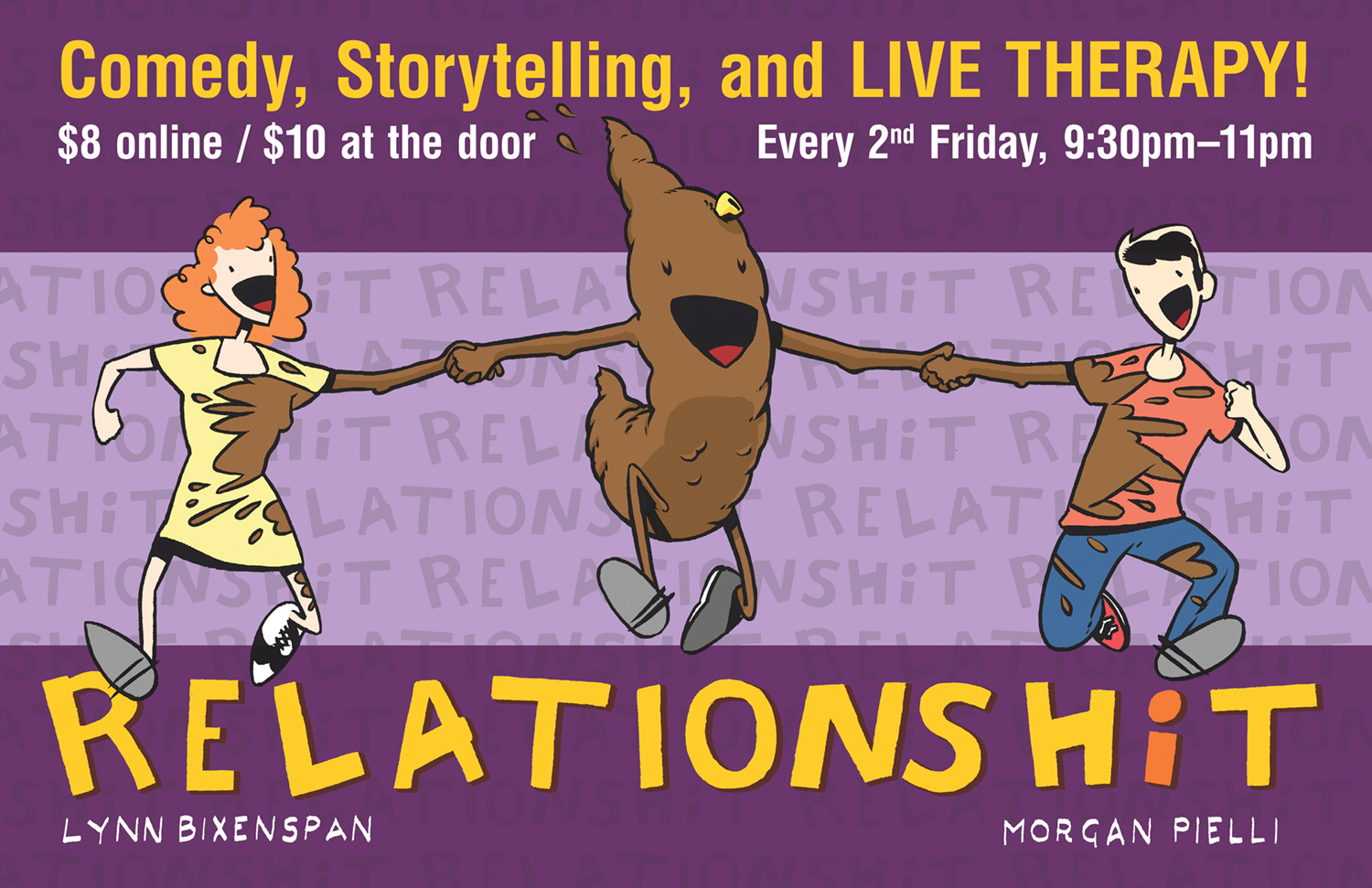 Here is more info about the show:
WHO: Hosts Lynn Bixenspan and Morgan Pielli
Corinne Fisher (Guys We F*cked)
Amy Miller (Last Comic Standing)
Tim Manley (GIRLS)
Marc Gerber (Comic Strip)
Wilson McDermut (Broadway Comedy Club)
WHAT: Celebrating its 2-year anniversary, RELATIONSH*T, hosted by Lynn Bixenspan and Morgan Pielli, features a mix of stories about all kinds of relationships and good old-fashioned new-fangled advice from REAL-LIVE THERAPISTS ONSTAGE. Be a voyeur into one person's therapy session!
"The most cathartic comedy show around." – The Huffington Post
WHEN: Friday, May 13th at 9:30pm
WHERE: Q.E.D.: A Place for Show and Tell – 27-16 23rd Avenue. Astoria, NY