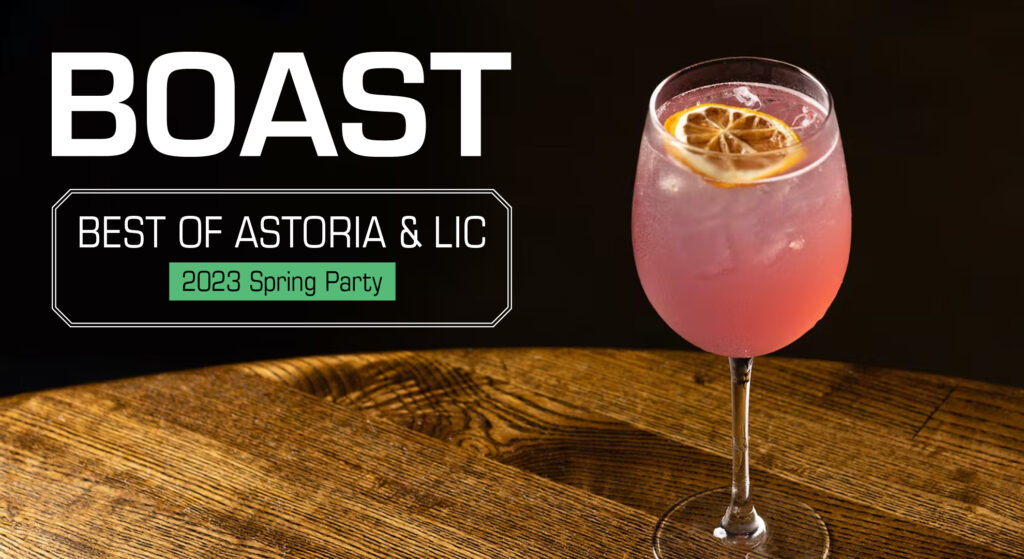 Come to Rivercrest in Astoria on Sunday, May 7, at 3pm, where we'll celebrate the current BOAST: Best of Astoria & LIC winners! You can register here. We'll provide some snacks, there will be a cash bar, and we'll have a raffle for great prizes from local businesses. Early bird pricing by Sunday, April 23 is $15 (plus fee), and includes one raffle ticket. (You can buy more raffle tickets, but there is a maximum of one prize per person.) After April 23, the price goes up to $20 (plus fee). Please RSVP as early as possible.
Our last in-person party was in February 2020, also at Rivercrest, and we are thrilled to be going back there. In 2022 Rivercrest was a BOAST: Best of Astoria & LIC winner for Best Brunch, Best American Restaurant, and Best Bar for Sports
Register at boast.nyc/party. If you have any questions or comments, you can email us at [email protected]. We hope to see you there!