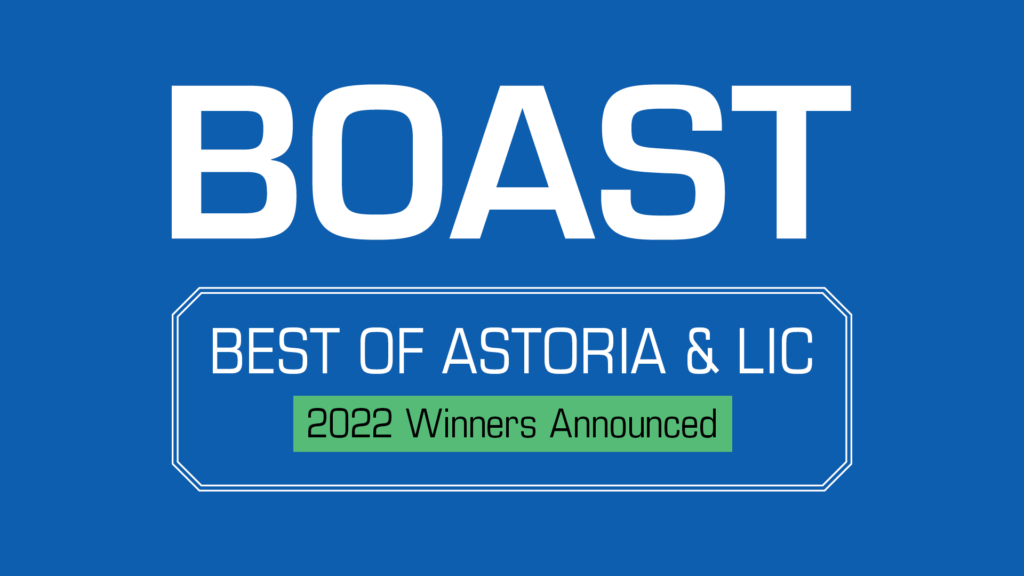 The BOAST: Best of Astoria & LIC 2022 Winners have been announced! They are posted on the EAT, DRINK, DO & SEE, and LOCATION pages. Congratulations to all the winners. There were much fewer responses for LIC on this year's survey, so those winners were listed alphabetically (no first, second, or third place designations for LIC). Thank you to everyone who filled out the survey, and for doing write-ups on the survey. You may see your writing on the site! Also a big thank you to businesses who contributed prizes: Heart of Gold, Rivercrest, Tea and Milk, The Brass Owl, The Shillelagh Tavern, and The Wolfhound.
New this year! On the LOCATION page, if you click on a winner on the map, the description says what that place is a winner for in which section (EAT, DRINK, DO & SEE) and category.
On the homepage of the site, you can see recent posts of the full list of all the winners, as well as winners by the numbers (spoiler alert: 30th Ave had the most winners of any area, Sweet Afton was a winner in all three sections, and Maggie Hall's and Heart of Gold were winners in many categories, so extra kudos to those places).
Winner Stickers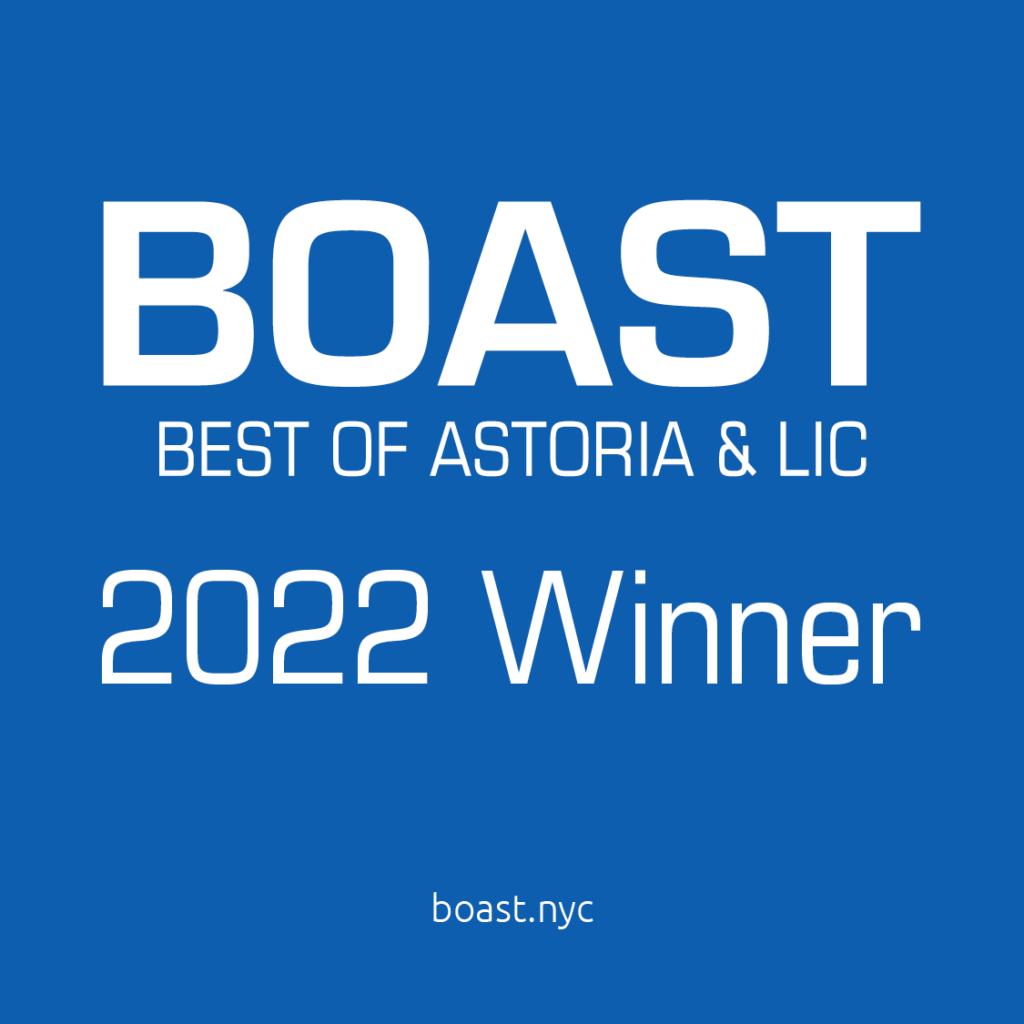 Do you know a business that is a BOAST 2022 Winner? We are selling winner stickers! Just drop us a line at [email protected], or through any social channel, to get more info.
Featured BOAST Location: Katch Astoria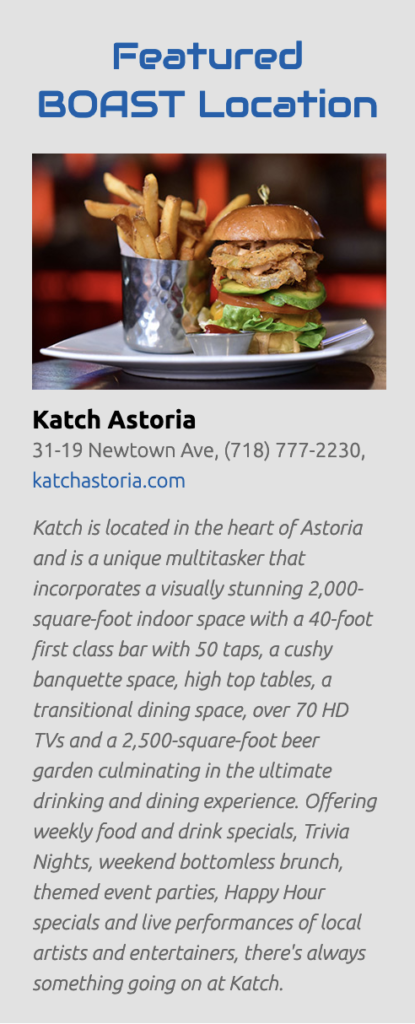 We want to highlight Katch Astoria, which is a Featured BOAST Business on the sidebar of the DRINK page. If businesses are interested in advertising as a Featured BOAST Location, they can get in touch with us by email, [email protected], or through social.
Happening page
Check out our new and improved HAPPENING page. If you want your event listed, drop us a line at [email protected] or through social.