The BOAST: Best of Astoria & LIC 2021 winners have been posted! You can see the new winners on the EAT, DRINK, DO & SEE and LOCATION pages. The LOCATION page has them on an interactive map and organized by location. We have a post here with a complete list of all the 2021 winners. And on this post you can see the Winners by the Numbers. This was the first time we expanded every category to include space for LIC, so there were a record number of winners, and since there were fewer responses for LIC, those winners were posted alphabetically. For Astoria, we were able to post those as first, second and third place, as we have done in the past.
We want to congratulate all of the winners, and we would like to thank everyone who filled out the survey (a record number this year). If you filled it out, you may see your write-ups on the site! We also want to thank the following businesses for providing prizes: Astoria Performing Arts Center, The Bier & Cheese Collective, The Bonnie, The Brass Owl, Burger Village Astoria, Compton's, Heart of Gold, Katch Astoria, OK Café, The Shillelagh Tavern, Taverna Kyclades, Tea and Milk, and The Wolfhound.
---
Featured BOAST Location: Katch Astoria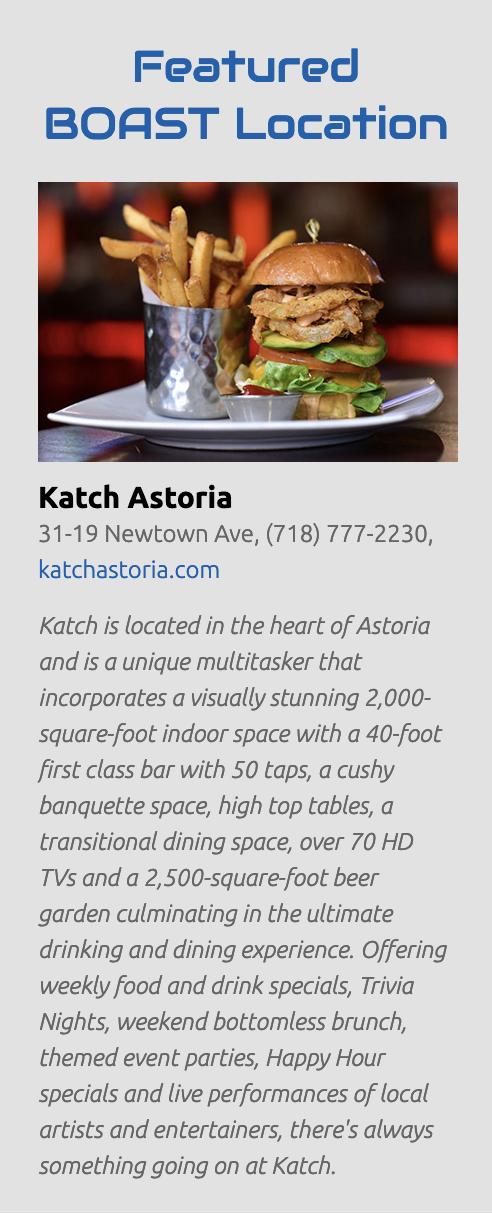 We want to highlight Katch Astoria, which is a Featured BOAST Business on the sidebar of the DRINK page, as well as a BOAST 2021 winner for Best Bar for Sports. If businesses are interested in being a Featured BOAST Location, they can get in touch with us by email ([email protected]), on the CONTACT page or through social.
---
Winner stickers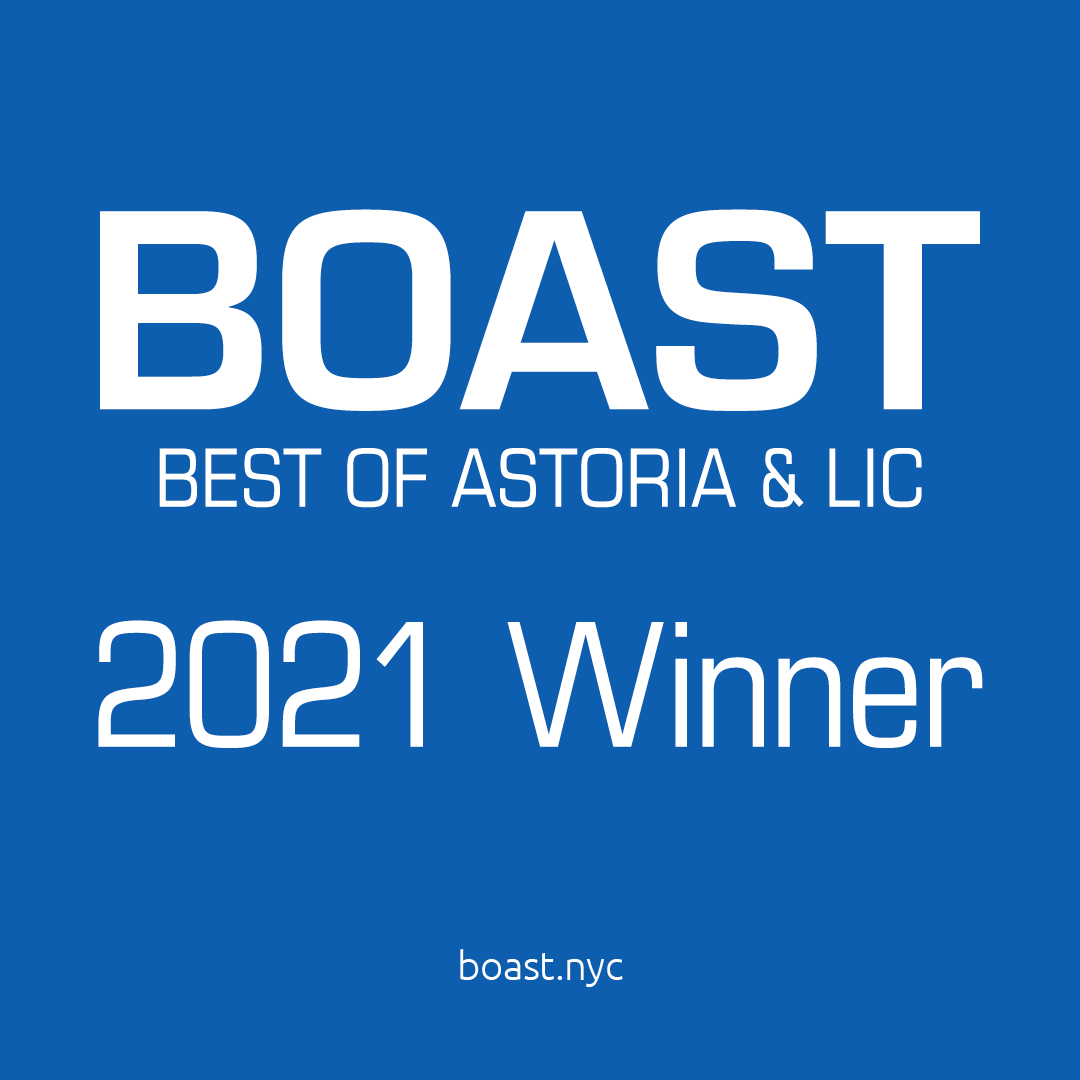 Do you know a business that is a BOAST 2021 Winner? We are selling winner stickers and we can be reached at [email protected], through the Contact Form on the website, or through any of our social channels: Instagram, Facebook or Twitter.
---
Also… We're now BOAST: Best of Astoria & LIC.
Go out and enjoy, but also stay safe and healthy.
—The BOAST Team