[From Astoria Performing Arts Center]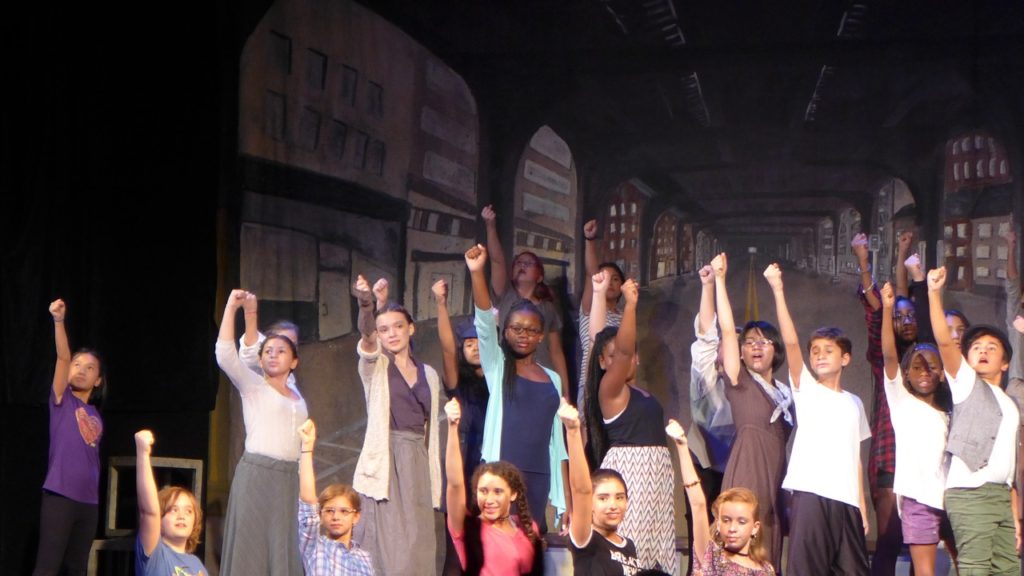 WHO?
Astoria Performing Arts Center, "Adventurous theater in Astoria," The New York Times says about the award-winning Astoria Performing Arts Center (APAC), a not-for-profit organization founded in 2001. APAC's mission is to bring high-quality theater to Astoria, Queens, and to support local youth and senior citizens through community programs at schools, senior centers and our performance venue.
WHAT?
Astoria Performing Arts Center Summer Stars Program; the organization's 15 year-old summer program welcomes Queens residents ages 8 –13 to learn the basics of musical theater, theater jargon, team building skills and best of all perform on stage in front of their family and friends at the end of the program – all for FREE!
APAC host a one day audition for Queens, NY based children. The audition is first come, first served. Children are encouraged to perform a song (non-musical is fine) of their choice.
Summer Stars takes place August 14 – 25; Monday – Friday from 10:00 am – 4:00 pm; parents must provide their children with their lunch/snack for the day. 
The big performance takes place Saturday, August 26 for all family and friends to see their little theater star! 
WHERE?
Audition, program and final performance will take place at:
Good Shepherd United Methodist Church
30-44 Crescent Avenue (enter at 30th Road)
Astoria, NY 
WHEN?
Summer Stars 2017 Audition:
Saturday, July 29th from 10:00 am – 1:00 pm
Summer Stars 2017 performance:
Saturday, August 26th
For questions, email info@apacny.org.